Safeguard Your Residence with Disinfection Services in Southern California, CA
Our professional restoration specialists have the experience and expertise in using powerful cleaning solutions, industry-grade tools and procedures that are proven to eliminate pathogens. Your well-being is a main concern, so we approach our sanitation services with regulation and authority. We take all the necessary precautions as we provide residential sanitation solutions that will let your family avoid the dangerous effects of pathogens.
Sanitize Your Home and Keep Your Family Safe
As this pandemic continues to spread across the nation and around the world, it's more important than ever to get quality cleaning services for your home in Southern California, CA. As first-responders tackle this highly-infectious virus, we too are doing our share to help the community. Paul Davis stays up on the most recent updates from the Centers of Disease Control and Prevention (CDC), the World Health Organization (WHO) and professionals in the medical industry in order to comply to guidelines as the situation progresses.
We Take the Precautions for You
Transmission of COVID-19 is quite easy when in close proximity to an infected person or when you touch your face after being in contact with the virus. The specialists at Paul Davis uphold good hygiene and follow all CDC guidance to ensure that we keep our customers safe. We use hand sanitizer on a regular basis, wash hands for 20 seconds with soap, disinfect surfaces and maintain a safe distance of six feet from others.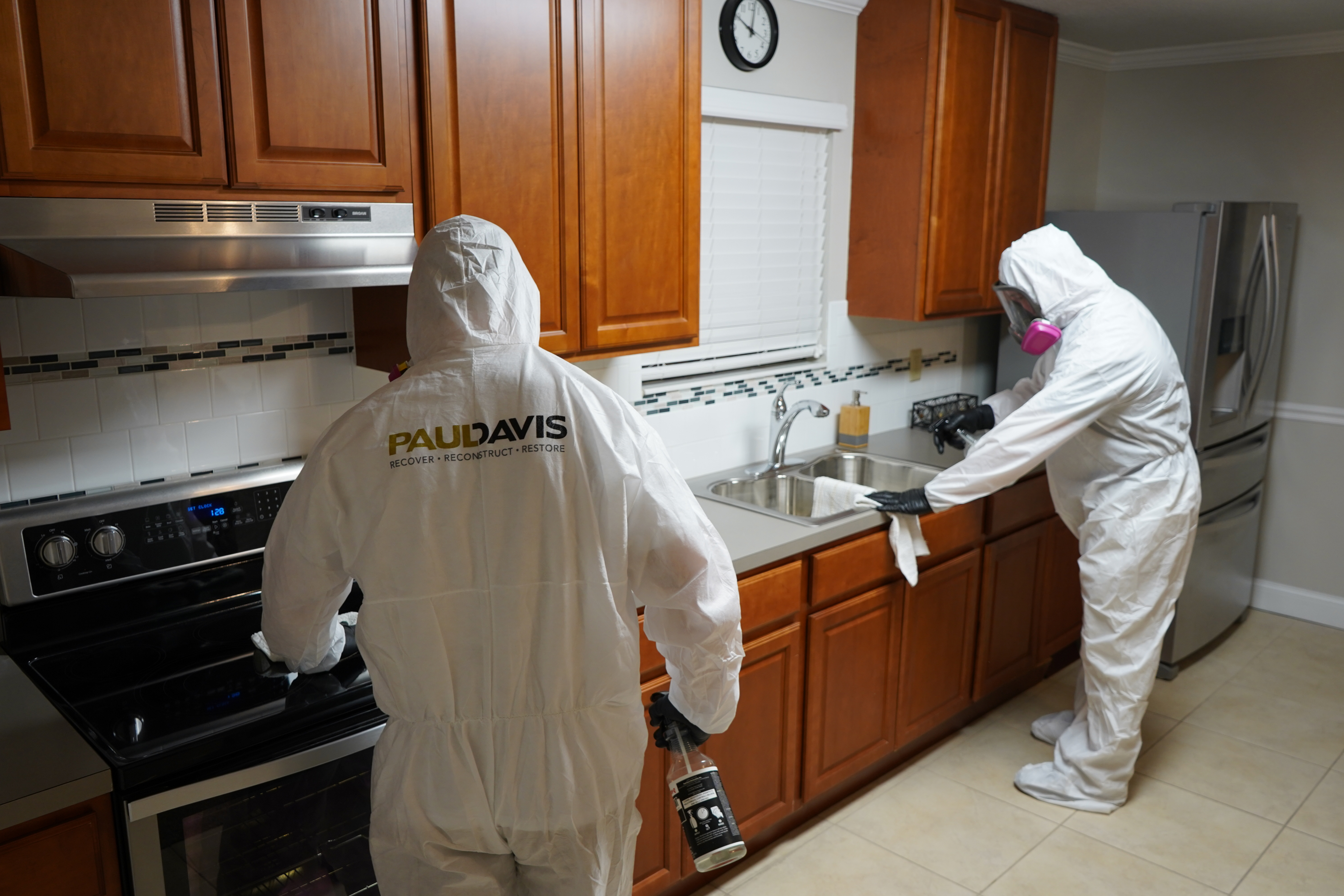 Let's Keep Everyone Safe
Before our team arrives at your home, there are a few things you can do to keep yourself and our staff safe. First and foremost, it is crucial for us to know if you have any apprehension or special safety measures you would like us to put in place. For example, we can send digital copies for any additional information rather than physical documents and other information.